A Full Service Financial Consulting Firm
The investment climate has never been more exciting or more challenging than it is today.
Click below to learn more about the "what's" and "how longs" of transferring.
Learn More
Through all the challenges, newfound opportunities, and every high and low we've experienced during the last couple of years, it's no surprise why we might be striving for more balance.
read more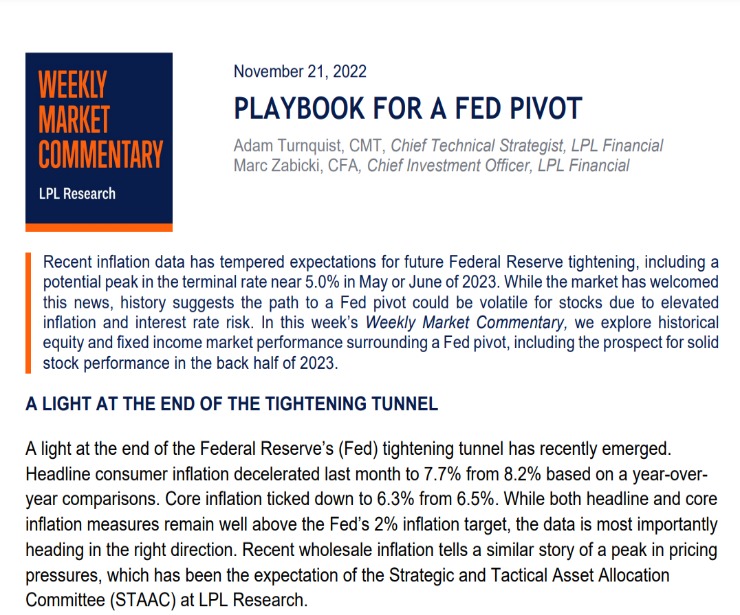 LPL Research explores historical equity and fixed income market performance surrounding a Fed pivot.
read more
Sign Up to Receive Our Newsletter