A Full Service Financial Consulting Firm
The investment climate has never been more exciting or more challenging than it is today.
Click below to learn more about the "what's" and "how longs" of transferring.
Learn More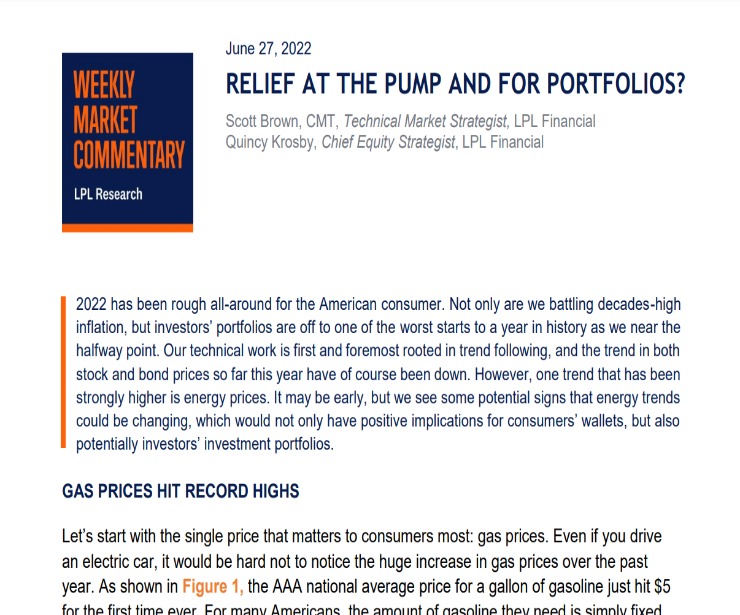 2022 has been a rough year for the U.S. consumer, but LPL Research shares some potential signs that energy trends could be changing.
read more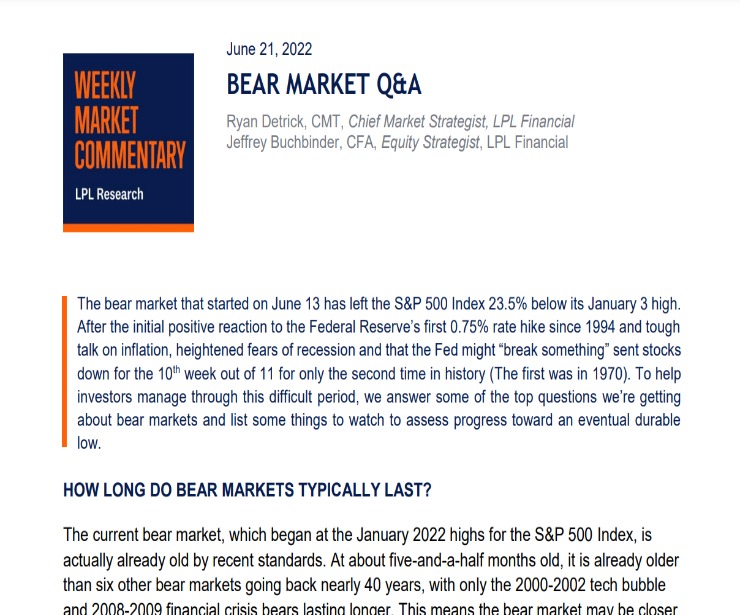 LPL Research discusses the bear market and the trends of the stock market after a bear market.
read more
Sign Up to Receive Our Newsletter